Relief for Dogs with Arthritis
CBD Helps Dogs With Arthritis, Says New Study by Cornell University
We all love our furry family members and want them to be as comfortable as possible during their older years of life. CBD oil can greatly assist any dog for a number of reasons yet the excerpt below specifically concentrates on dogs with arthritis. For any pet CBD needs, come into Healthy Hemp Outlet to see our pet oils and dog treats as well as the products posted on the e-commerce website. 
August 21, 2018
CBD oil continues to prove itself as a remarkably effective way to help a number of ailments your dog might be experiencing.
Researchers at Cornell University recently concluded a study on the effects of CBD oil on dogs suffering from osteoarthritis. Over the course of six weeks in the double-blind study, dogs were given either CBD oil or a placebo by mouth twice daily. Dogs who took the CBD oil showed clear improvement – veterinarians saw a decrease in pain and an increase in activity. Best of all, owners reported no side effects in the pups who took the CBD.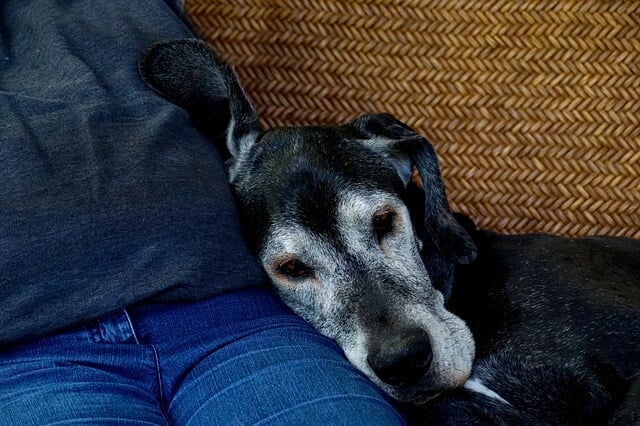 This is excellent news for owners whose dogs suffer from joint pain. This painful condition effects all breeds, but especially larger breeds and senior dogs. Until now, most pet parents have had to rely on anti-inflammatory medications (NSAIDs) to give their dogs relief from their joint pain. However, there are several issues that come along with them. Veterinarians have suspected that NSAIDs do not provide adequate relief for arthritis pain, and they can have negative side effects on the body. Some dogs, particularly older dogs with kidney or gastrointestinal disease, cannot take them at all.
This new research, and others that have studied the effects and uses of CBD oil in dogs have shown no apparent side effects – and not just in young, healthy dogs. Senior dogs, dogs with neurological problems, and now dogs with joint pain are seeing the benefits CBD oil has to offer without suffering damage to organs and tissues.
Does your dog suffer from joint pain? You might consider trying CBD.
Source: https://cannanine.com/cbd-helps-dogs-with-arthritis-says-new-study-by-cornell-university/?utm_source=FB_Pages_Article_Cornell4&utm_medium=0000&utm_campaign=FB_Pages_Article_Cornell4